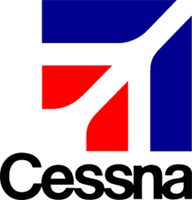 WE ARE A LEADING STOCKIST OF CESSNA AIRCRAFT SPARE PARTS
IF YOU KNOW THE CESSNA AIRCRAFT PART NUMBER YOU REQUIRE, PLEASE USE THE SEARCH BOX PROVIDED ABOVE. WE WILL OFFER ALTERNATES WHERE APPLICABLE. TO BROWSE OUR STOCK, FIND PRICING AND REQUEST A QUOTE ON A CESSNA PART CLICK HERE
We hold large stocks of Cessna aircraft parts in our UK warehouse which we can ship same day. We also have weekly shipments from Cessna, so any Cessna aircraft parts the factory have in stock we can have with us normally within 5-7 working days.
We support most Cessna airframes with:
- Factory engines
- Engine Accessories
- Fuel Systems
- Ignition Components
- Batteries
- Lighting & Electrical
- Hoses, Heaters, Exhausts
- Filters & Oxygen Equipment
- Tyres, Wheels & Brakes
- Propellers
- AN/MS Hardware
- Tempest Accessories
- De-Icing Equipment
- Cessna manufactured airframe parts
All of our Cessna spare parts come from the Cessna factory and with a FAA 8130-3 form. All non-Cessna manufactured parts we can supply direct from the Manufacturers (skipping the Cessna price mark up) meaning our prices are very competitive. Most of these parts can be found by browsing the product buttons on our home page.
Any parts you are having trouble locating please feel free to call us on +44 (0)1494 450366 or email at [email protected]
TO BROWSE OUR STOCK, FIND PRICING AND REQUEST A QUOTE ON A CESSNA PART CLICK HERE
You can find out more about Cessna's line of aircraft and services at www.cessna.com